If you are interested in joining the network and attending our events please email mainstream@michelmores.com for further details.
We hold five pitch events a year where high-growth early-stage companies will be invited to present their businesses to members of the network.
Applicant companies are shortlisted by an investor selection panel and four businesses will be invited to pitch.
Each business has ten minutes to pitch followed by questions from the investors.
We normally expect around ten investors to attend each pitch event, but this will vary depending on availability and interest in particular applicant companies.
Following the pitch, if applicants are in agreement, a copy of the presentations and contact details, are shared with the whole network (currently 55 members).
The MAINstream team are always on hand to answer any questions, but at this stage we leave the investors to follow up directly with the organisations of interest to them.
Companies pitching on the 4 May

Tell us about your business in 50 words?
We're pioneering the world's first reverse resale platform by utilising ownership data to curate a second-hand store that reflects the idle items in people's homes. We do this by cataloguing users' ownership data as they shop. Then using this catalogue we curate a second-hand store composed of owned items.
How did it all start?
At the start of the pandemic, my co-founder Vidmantas and I had to move houses from a three bedroom place to a one bedroom place. This meant that we had to downsize drastically, including selling two entire rooms' worth of clothing, homewares, and other items. Through this experience, we started wondering if there was a better way of selling our item. Then we set out to build it. We wanted a way that was incredibly low effort for sellers.
What are you looking to achieve?
We want to help people to manage the items they own. So much of our wealth exists in our products. By digitising and then selling these items for our users we can help them to unlock that wealth.

Tell us about your business in 50 words?
Milbotix is an award-winning care tech start-up and university spin-out. We are developing SmartSocks™ – an innovative line of wearables for people with dementia and other conditions that affect communication. Supported by Alzheimer's Society and the UK Dementia Research Institute with £1.15m awarded in non-dilutive funding, we are raising our first £1/2m equity round with SEIS and EIS advance assurance.
How did it all start?
Milbotix founder Zeke Steer was working as an engineer in the defence sector when his great grandmother Kath developed dementia and became aggressive. Unable to receive care at home due her challenging behaviour, Kath was admitted into a care home where she quickly deteriorated.
Having witnessed the effects of Kath's agitation on his family, Zeke left his engineering job to pursue a PhD at the Bristol Robotics Laboratory. His research investigated how wearables, artificial intelligence and robotics people could support people like Kath.
Milbotix was established to commercial Zeke's research, spurred by an investment from Alzheimer's Society, the UK's leading dementia charity. We have since been awarded £1.15m in non-dilutive funding, and we are now raising our first equity round.
What are you looking to achieve?
Our milestones over the next 18 months include:
Trials of SmartSocks™ with 21 sites to validate the algorithms and provide training set data for the machine learning algorithms
Implementation of a QMS system to support our future application for regulatory approvals for a medical device
First phase of SmartSocks™ and Physiometrix™ (cloud platform) research and development supported by £350k Innovate UK Biomedical Catalyst grant (£150k match requirement met)
Generation of intellectual property by way of algorithms protected as trade secrets with scope for additional patents on the electronic/mechanical elements of SmartSocks
Launch of research-only (Discovery) product for academic institutions in March 2024
Anticipated monthly revenue of £82,500 from sales of Discovery by October 2024 (we have 17 LOI for this product totalling >£250k)

Tell us about your business in 50 words?
I-Phyc is revolutionising wastewater treatment. Its patented Algal Biological Reactor (ABR) system uses microalgae to remove contaminants from wastewater in a chemical-free process that captures carbon and removes phosphorus and nitrogen. The system is highly effective, compact, and sustainable with applications in both the municipal and industrial sectors.
How did it all start?
Traditionally, the process of treating wastewater involves adding chemicals that bind to contaminants like phosphorus and ammonia, resulting in a toxic sludge that must be tankered offsite and disposed of in designated landfill sites. However, this process harms the environment as it requires the importation of chemicals and transportation to and from site. I-Phyc was founded as an innovative alternative to this traditional process, harnessing the power of naturally occurring microalgae to perform this task, a function that they have evolved to perform over millions of years. The company is a spin-off from Bath University, and its patented reactor system is the result of extensive research conducted there. Recent years have seen much research into microalgae conditioning, which has helped to accelerate the feeding process and make the system more compact, allowing it to be installed on most municipal wastewater sites. Today, I-Phyc boasts a team of 17 dedicated individuals who share the same vision and mission: to create a world where wastewater is treated in a natural, chemical-free way and where any excess can be turned into valuable by-products as part of the circular economy.
What are you looking to achieve?
We are currently seeking investment to finalise our pre-Series A round of £3.5m (£2.85m secured and funded in late 2022 / early 2023). These funds will enable us to meet our pipeline and working capital needs, as well as support the collection of data from our existing installations, which will in turn facilitate further sales. I-Phyc's focus is on serving smaller-sized treatment works located in remote areas that are challenging for municipal companies to service, as they require the transport of chemicals to and waste from the site.
There are 9,000 sewage treatment works in England & Wales with a similar number in Scotland, of which approximately 7,000 sites, are of an appropriate scale for our technology. Within the current Ofwat Asset Management Programme (2020-2025) there are 963 schemes listed in England & Wales requiring a Phosphorous removal scheme. The next five year programme is being developed at the moment, but over £2bn is allocated to P removal (double that for the current programme). Over the next five years, our business plan aims to secure 66 of these sites, as well as expanding our services to non-municipal sectors.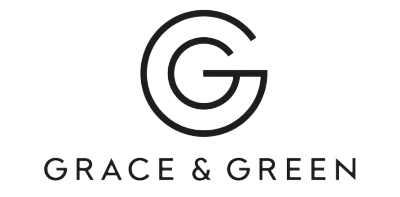 Tell us about your business in 50 words?
Eco Hygiene Care Ltd was founded by an environmentalist to challenge the status quo of the hygiene industry. The company's aim is to develop a powerful combination of innovative ESG brands – considering smart technology, sustainable products, ethically and sustainably made. We work to bring dignity to all by combining exceptional, ethical products with taboo-breaking education to empower people to manage periods and incontinence safely and sustainably, with dignity and without stigma.
How did it all start?
The founder, Frances Lucraft, spent over a decade in the water and sanitation sector. Having witnessed firsthand how conventional period products impact our water
systems and the environment, she knew that a solution had to be found. After three years of intense research and product development, in 2019 Grace & Green launched – 100% certified-organic, ethical and sustainable period products that offer consumers a safe, effective choice that provides ultimate protection.
What are you looking to achieve?
The FemTech market is dynamic and growing – ripe for investment. Competition is steadily increasing; however we think differently and with investment, will plan to execute fast. Following a period of rapid growth, and an R&D/IP with Innovate UK Smart Grant, the company now seeks to enhance and gain further traction in the wellbeing market.
Securing investment will enable us to turbocharge our growth by bringing our new products to market and servicing large workplace clients. It will
also allow us to market our brand for the very first time.
Funds will be used to:
Working capital to service our growing clients and increasing orders
Developing new IP, products and services
Build out our team
Supercharge marketing and communications