Applications for this pitch event have closed.
If you are interested in joining the network and attending our events please email mainstream@michelmores.com for further details.
We hold five pitch events a year where high-growth early-stage companies will be invited to present their businesses to members of the network.
Applicant companies are shortlisted by an investor selection panel and four businesses will be invited to pitch.
Each business has ten minutes to pitch followed by questions from the investors.
We normally expect around ten investors to attend each pitch event, but this will vary depending on availability and interest in particular applicant companies.
Following the pitch, if applicants are in agreement, a copy of the presentations and contact details, are shared with the whole network (currently 55 members).
The MAINstream team are always on hand to answer any questions, but at this stage we leave the investors to follow up directly with the organisations of interest to them.
Companies pitching on the 28 September: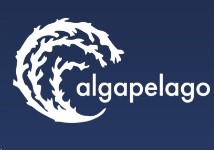 Tell us about your business in 50 words?
Algapelago is a sustainable mariculture and biotech company, growing, driving the shift towards circular food production. Our core business model is based on a 'Forest-Factory-Farm' model: planting offshore kelp forests, harvesting, onshoring and processing the biomass, and supplying farms with a rich source of marine nutrients through soil biostimulant and feed supplement products.
How did it all start?
Founded in 2021, Algapelago was the fruit born from a chance meeting of cousins with different backgrounds and experiences, united by a shared passion in the potential of regenerative ocean farming to address climate change, food security and ocean restoration. In July 2022, algapelago secured a 116ha licence to cultivate kelp in North Devon – the largest licence in the UK by over 40%.
What are you looking to achieve?
Algapelago is an ambitious blue growth company; we aim to be the leading mariculture producer in the UK. By 2030 Algapelago plan to cultivate 1000ha of kelp, producing over 20,000t biomass in-house which is able to support annual production of over 1 million ha of cereal crops and more than 118,000 cattle. Through aggregation of regional kelp producers and licencing of our manufacturing technology this impact can be multiplied tenfold by 2030.

Tell us about your business in 50 words?
Waterhaul is a mission-driven brand tackling the ocean's most harmful form of plastic pollution; ghost fishing gear, through recovery and recycling into exceptional eyewear and purposeful products built for adventure. Our model creates a scalable and profitable pathway, driven by value, that transforms this environmental problem into an opportunity.
How did it all start?
For the both of us, this journey started with a connection to the ocean. Surfing and a passion for marine wildlife led us to pursuing careers in marine science. This connection, along with a deeper understanding of the threats faced by the marine environment, drove a desire to protect what we love.
Our previous roles involved lobbying and informing legislation on plastic pollution and Gavin's side supporting the UK's largest beach cleaning network. This gave a unique insight which highlighted a major gap in action; the most abundant and most harmful form of ocean plastic pollution, which we were encountering on every beach we visited, was being ignored. This drove that initial desire to act.
I've always had an entrepreneurial mindset and I saw how creating value was key to tackling the root cause of ghost gear – by transforming this 'waste' problem into a resource opportunity.
What are you looking to achieve?
We're raising £600,000 to invest in our team, product development, operations and marketing. Through our traction to date we've clearly demonstrated both the solid foundations of our brand, financials, products and community – and the direct positive impact that these areas create. With awareness that we're tackling a vast and global problem in oceans, we're looking for investors who share our ethos in profit and purpose aligned, as we expand our model and drive the next level of growth, international expansion and positive impact.

Tell us about your business in 50 words?
Supernatural Fuel is on a mission to transform the way people fuel for endurance sports and outdoor activities by providing healthy organic plant based fuels. We manufacture and sell organic energy pouches made from blended fruits, seeds and grains, that provide a number of benefits for longer, low intensity activities.
How did it all start?
The company was founded by David O'Brien a former British Army Officer and ultra running competitor who has completed some of the world's toughest endurance races. During these races he had struggled with nausea and difficulty eating and there appeared to be few alternatives available to highly processed energy gels and bars on the market; both product types were far from ideal for these types of races. The idea for the products was born out of these race experiences, having seen a gap for more natural energy products that provided better nutrition, were easy to eat and gentle on the stomach.
What are you looking to achieve?
Over the next 10 years Supernatural Fuel's goal is to become the world's best endurance sports nutrition brand in terms of the quality of the products we produce, the value we bring to our customers and the ethics we demonstrate while achieving this.
Tell us about your business in 50 words?
PyTerra was founded on R&D in the environmental sector. Decarbonisation of privately rented homes has become the perfect first challenge, and Bristol is the ideal place to launch. We want to empower owners to both thrive and to use their properties to create positive social and environmental impacts.